"Chez Pierre" restaurant at Promotel Carros
With a capacity of 100 guests (+40 on the terrace), "Chez Pierre" serves lunch from Monday to Friday and dinner from Monday to Thursday.
From a simple lunch to a business meal, you we serve traditional and creative cuisine in a modern and cosy setting.
This relaxing and welcoming restaurant overlooks the swimming pool and the garden.
You can also entrust "Chez Pierre" with organizing any function or party! This air-conditioned and private space can accommodate up to 90 guests.
In the summer, aperitif in the form of a buffet can be served around the swimming pool.
Chef : Pascal Pigot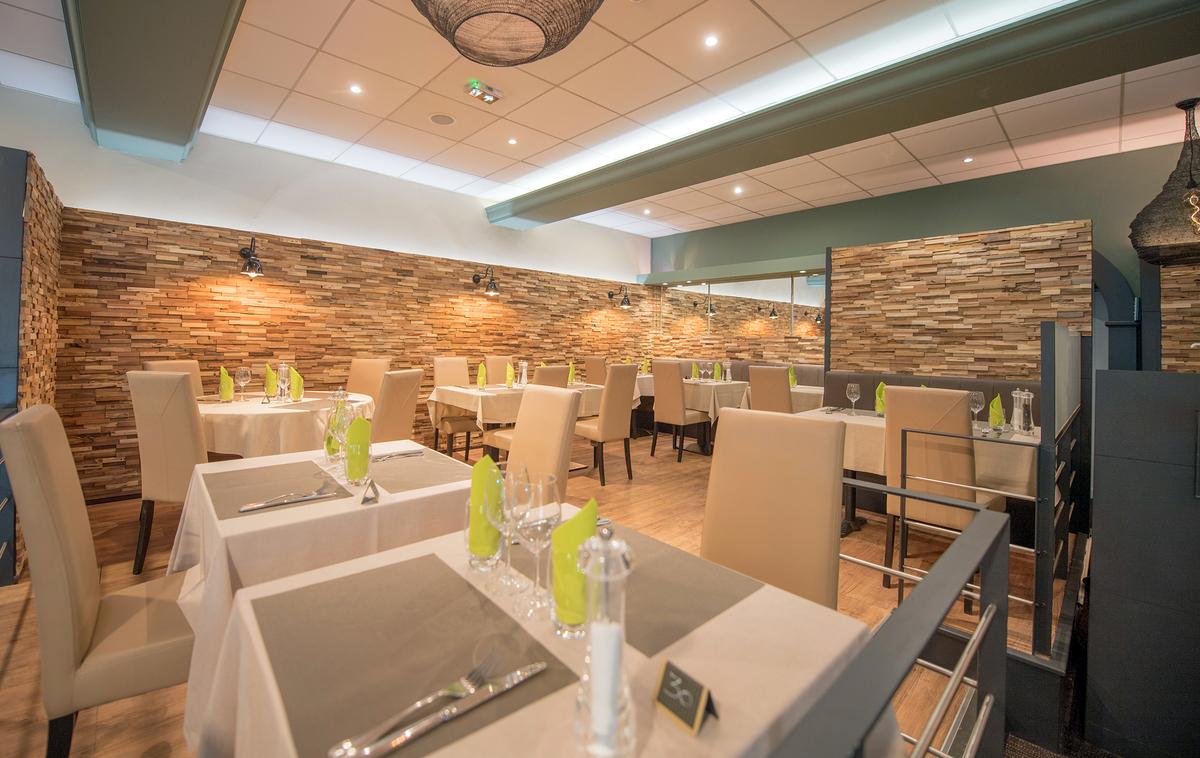 Stopover menu:
Starter
Main course
Dessert
Express menu:
Buffet
Main course
Gourmet coffee
Child menu:
Main course
Dessert
Drink